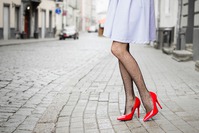 Varicose Veins

Surgical treatment used to be the only way to treat varicose veins. In the last few years minimally invasive treatments have largely replaced surgery. The British Vein Institute now offers modern methods of treatment to all patients.
Sclerotherapy

Spider veins, thread veins, broken veins and dermal flares are different names for the same fine, dilated veins within the skin. Microsclerotherapy is the most effective way of managing spider veins on the legs.
IPL

Photo rejuvenation is a non-invasive treatment that erases skin damage without disruption of the skin surface. Results from series of IPL treatments usually last a year or more.

Muscle Relaxing Injections

Azzalure® is a purified protein which is injected into specific muscles in the face to temporarily relax them, softening facial expressions and helping to reverse the signs of ageing.

Pellevé

Is known as the non-surgical face lift and feels like a warm massage on your skin. In most cases you will see a visible tightening and lifting effect immediately after one session.

Fractional CO2 Laser

CO2 laser treats an incredible amount of skin disorders and aging issues all at the same time. It is not only tightens sagging skin and smooths out deep wrinkles, it is able to resurface the face and remove acne scars, dark aging spots or sun damage.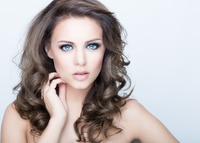 Vjuve

3D-Vjuve is an advanced treatment offering a minimally invasive procedure that embraces CO2 technology to provide a clinical solution for various feminine concerns. The procedures are fast, painless, safe and provide highly effective results.

Laser Hair Reduction

Great news for men and woman who want to get rid of excess hair. Our practice is pleased to offer the LightSheer diode laser - the world's most advanced treatment for effective removal of unwanted and permanent hair reduction for all skin types.
Facial Treatments

We are offering large range of facial treatments, from Deep Cleansing to Diamond Microdermabrasion. Power of Nature is detoxifying treatment with Snail Sline Extract & Activated Carbon. Gold Facial is enriched with Colloidal Gold made for all skin types.

Manicure & Pedicure

Think about yourself and enjoy your natural beauty everyday anywhere.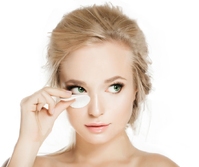 Permanent Make-Up

Your one way ticket to looking fabulous day and night is here, also giving you an extra 20 minutes in bed in the morning is always great! . Wake up with the make-up.